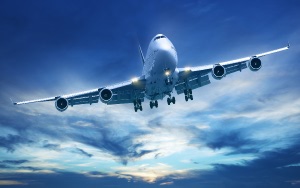 Air Freight Services
Ever Concord Logistics provides air freight service to and from Hong Kong, major cities in China and other Asian countries. Freight will be arranged for next day flight and routed for same day departure. We serve from a small, time sensitive parcel to heavy equipment that requires expedited service.

Ever Concord Logistics is being supported by major airlines of strong solid space and regular allotment from various carriers so that freight quality can always be maintained to our clients. Our staff is International Air Transport Association (IATA) and Dangerous Goods (DG) certified, allowing us to properly handle hazardous materials. We provide air cargo professionals with a solid foundation in accepting, handling, and shipping all types of goods.

We focus on best practices to help you adapt to the increasingly complex air transport environment, with enhance skills and knowledge in a wide range of relevant topics, such as: regulations, safety, special cargo, strategic management and finance.